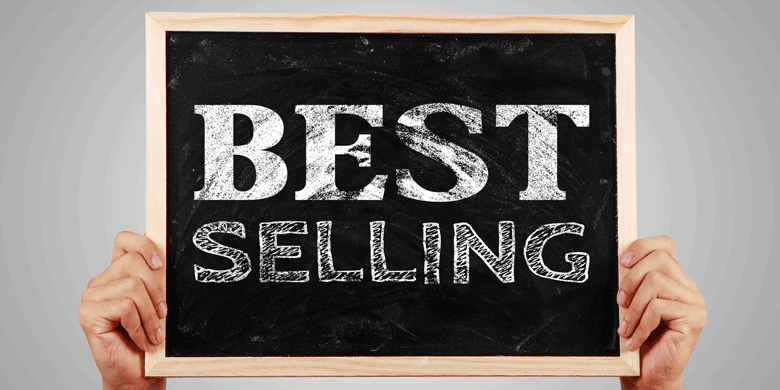 3 May, 2022
9 Best Selling Custom Promotional Keyrings
We get asked a lot about what the best selling promotional keyrings are, so we thought we'd list some of our more popular styles so you can see them all in one place. It is a mixture of the top-selling ones in different categories to give you some ideas for your next purchase.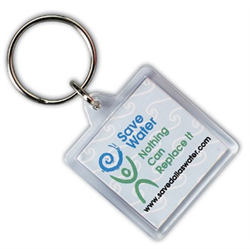 These are great, low-cost keyrings that allow for full-colour prints. Paper inserts are placed inside the keyring and then the top is snapped closed. They are perfect for bulk giveaways or where you need to keep costs down. Many motels use them for their room keys, also good for auto repair shops and even when you want to make them yourself. You can buy plain and create your own inserts. Also, they come in many shapes including oval, square and oblong.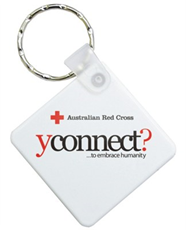 Just like acrylic keyrings, rubber keyrings are also very cheap to buy. They come in many standard shapes of square, circle and rectangle, but the great thing about these keyrings is you can get them cut to almost any custom shape. This means you can create the keyring to suit your advertising. For instance, if your company sells cars, you could get the keyring cut to the shape of one of your most popular models. If you are a fast-food chain, they can be shaped to perhaps a burger or a shake.
3. Aluminium Bottle Opener Keyrings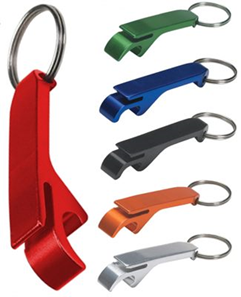 This has to be one of our biggest sellers. Bottle opener keyrings are always a popular gift idea. There are many colour variations and the branding is very flexible. You can do solid pad prints, full-colour digital prints and also engraving. On anything metal, engraving is always the best as it will last the lifetime of the keyring. People keep them handy on their keychains for those emergency situations at the beach, picnic or BBQ when someone has forgotten to bring the bottle opener. There are also better quality ones made in solid metal, but for the price, you can't beat these aluminium bottle opener keyrings.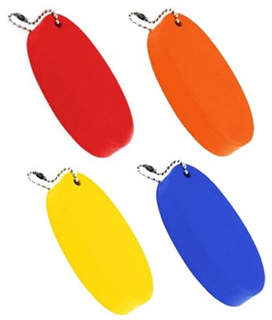 Designed to hold one or two keys and keep them afloat if they fall in the water, these are popular in Australia due to our affinity with boats. They are perfect for anyone involved in water activities where they need to keep keys on them. If they drop out, they won't sink to the bottom of the ocean but will float on top, enabling you to retrieve them. Made from PU material, many come in four colours to make them easier to spot.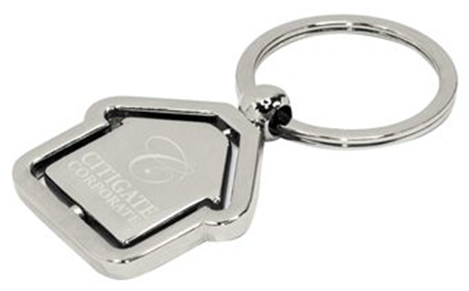 Very popular with real estate agents and home builders, this keyring is slightly different from the centre part spins. It makes the keyring more interactive, which engages people more with the product. They are perfect for engraving which gives a subtle tone on tone effect. There are many keyrings in the market in a house shape, but we have found these are the most popular because of the spinning effect.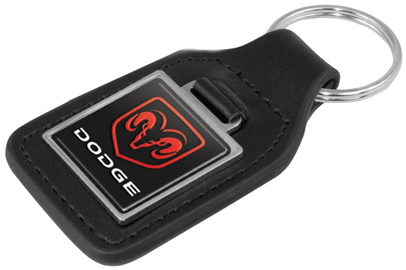 Nothing says quality more than a leather keyring. What sets this one apart is it has an insert in the centre which allows for a full-colour print. For most leather keyrings you can only do a pad print or an embossing, but this one gives you the flexibility of doing a full-colour print, while still preserving the quality and upmarket appeal of a leather keyring.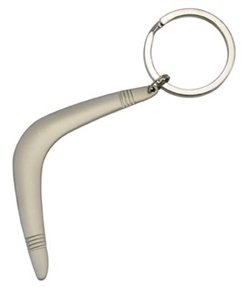 Nothing gets more Australian than a boomerang-shaped keyring. They are perfect for souvenir shops, gifts to guests from overseas or any event that is Australiana related. They really get people talking and look great with a custom engraving on one side of the boomerang. If you are wanting something with a strong tie to Australia, these keyrings are a must.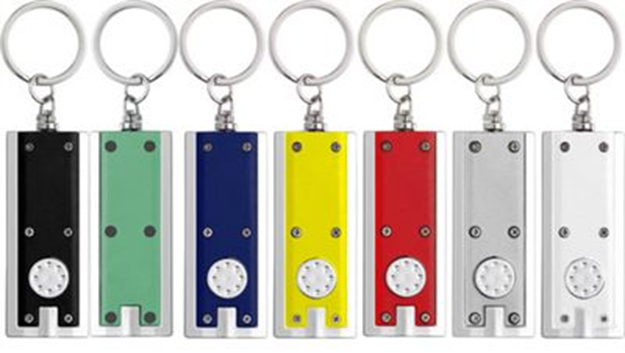 There are many styles of this type of keyring on the market, but we have found these sell best. Mainly due to the larger print area and the big selection of colours they have a button, which when pressed emits a small LED light. Ideal when people are getting into their car or perhaps at the front door of their house at night and are having difficulty seeing the keyhole. They are very cheap to buy and have batteries already included so they are ready to go as soon as you get them.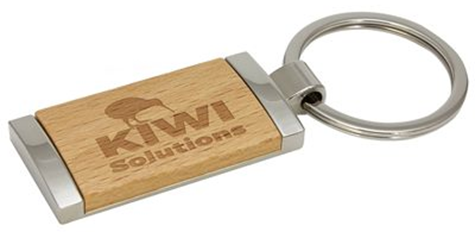 For those that look for an eco-friendly keyring, this one has been a big seller. It is made from oak but has lovely metal trims to it that help balance the look of the keyring. There are others that have no metal surround, but this one we feel gives a more upmarket look to the keyring, even though it is not expensive to purchase. When you get an engraving done, it gives a very professional look with a subtle tone on tone finish.
So, there you have it. 9 of our best selling keyrings are in a range of materials and shapes. If none of these suits your requirements, we have over 500 other styles on our website or you can contact us and let us know what you are looking for and we can then make suggestions for you. Whatever you need, we're sure you'll find it on keyringsonly.com.au
The Keyrings Only Team