Killer Keyrings All Tradies Deserve To Own
This is a product all tradies will love! At KeyringsOnly, our 'promotional hard hat keyrings' are excellent promotional giveaways that are especially loved by hard working tradies. Why? These 'promotional hard hat keyrings' feature a miniature look-a-like hard hat that is attached to a keyring - great for tradies to hold their work keys, keys in general and/or keycards. Another great feature our 'promotional hard hat keyrings' provide you with is a handy bottle opener. What tradie would say no to having these killer keyrings.
Our 'promotional hard hat keyrings' are inexpensive, beneficial and handy promotional giveaways all tradies deserve to own. However, if you think providing theses killer keyrings will go un-noticed, you're false. Our keyrings can be imprinted with your corporate logo to showcase your company effectively and directly. Don't take forever to cater for your employees when you can do it now! Give us a call on 1800 008 770 to order these keyrings in bulk units today.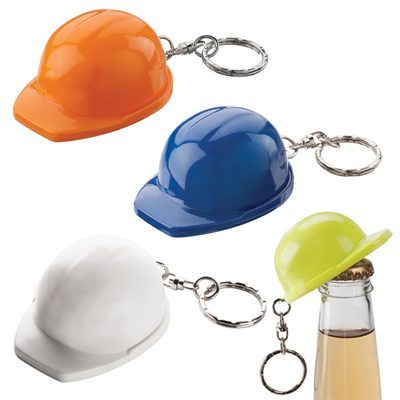 9 July, 2015
The Keyrings Only Team