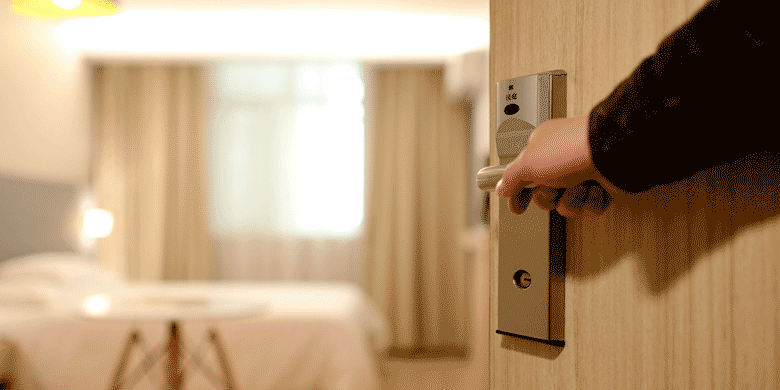 22 June, 2022
Promotional Keyrings For Hotels And Motels
All of us have stayed at a hotel or motel in our life. We are usually given either a card to tap to open the door, a massive chunk of wood with a key at the end or perhaps a rubber keyring. What many hotels are missing out on is a perfect opportunity to promote themselves with something relevant to the guests, but something they can reuse and remember the hotel by. Instead of just giving your guest a swipe card, why now attach the swipe card through an "O" ring to a keyring. On departure, instead of handing back the swipe card and leaving, the hotel can remove the swipe card, but offer the keyring as a gift to the client.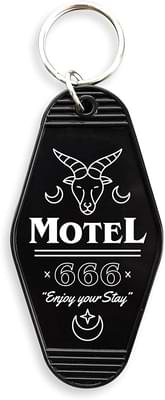 Imagine the goodwill created by giving such a gift. It is a memento people can keep, but more importantly, it is something they can reuse. Every time a promotional product gets seen, it enhances the brand recognition of that company. Everyone uses keyrings for a lot of different things, so why not get them to use yours. It also becomes a topic of conversation if they ever pull the keyring out in front of others. They may mention they received the free gift, which would then follow into a conversation about how the stay was and it could end up being a recommendation from them to a friend. This is how promotional products work. Get visible and let the social do the rest.
You don't have to spend a fortune on this. If your target market is the more budget-minded traveller, then get some rubber keyrings such as shown here on the left. They don't cost more than $2 each and when bought in bulk, they are even cheaper. It is a great way to get your name out in the marketplace and also give clients a constant reminder of where they have stayed.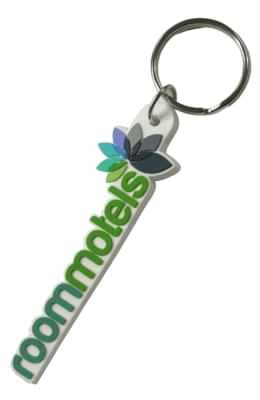 A step up in quality that adds a little of the wow factor is to have a keyring custom moulded to your logo. You might think this is expensive, but if you are ordering 500 or more, they become very cost-effective and have a greater impression on the receiver. This type of keyring has a much higher perceived value than a regular rubber keyring, yet you don't pay that much more. They can be personalised to any shape or size and offer terrific value for your promotional dollar. If you want a unique promotional keyring to give your clients then custom made 2D rubber keyrings are an ideal solution. They are very inexpensive when you consider the advertising impact they'll have when you start handing these keyrings out to clients.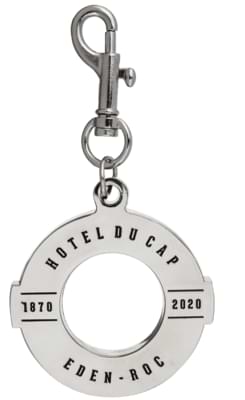 If you have a boutique hotel or very upmarket clients, then the ultimate keyring to hand out would be a custom shaped metal keyring. You could also get standard shapes with your logo engraved, but just think of the impact on clients when they are given their own keyring to keep in a unique shape. It screams to the client that they are special and any time we can make clients feel that way, you have automatic brand loyalty. Why let clients leave, without having something to remember the hotel by. It is cheap advertising and as they have experienced your premises, if they enjoyed their stay, giving them a custom keyring would both enhance their experience and make them want to return. You can get very creative as the mould can be made to any shape, so it becomes a distinct giveaway instantly recognised as coming from your establishment.
Hopefully, this blog has given you some ideas on how you might be able to better promote your hotel or motel through the use of promotional keyrings. We have over 400 styles of keyrings on our site, so there will definitely be one to suit your needs, but if you are unsure, or looking through 400 keyrings is too daunting, we would be happy to help guide you through choosing the right one for your establishment. Just give us a call or send us an email.
The Keyrings Only Team