What Every Bartender Needs In Their Pocket
A bottle opener is found in every Bartender's pocket. However, it somehow disappears when we need it the most. When it comes to picking the right bottle opener, it gets pretty overwhelming with the amount of options out there.
At KeyringsOnly, we supply a great range of keyrings, but my absolute favourite is our keyring bottle opener. Coming in many different sizes, shapes and designs, you will find one that best suits you. They are fantastic as they can be attached to your keys for easy access. Convenient and handy, our bottle openers are great to have!
If you are in the hospitality industry and want to showcase your brand, then this is the product for you. Our keyring bottle openers are great for promotional purposes or as corporate gifts for your clients as it is a smart, effective and direct way to get yourself known. Your company name and logo can be printed to publicise your company to potential clients.
Bottles openers are a necessity that everyone would love to own so order our keyring bottle openers today!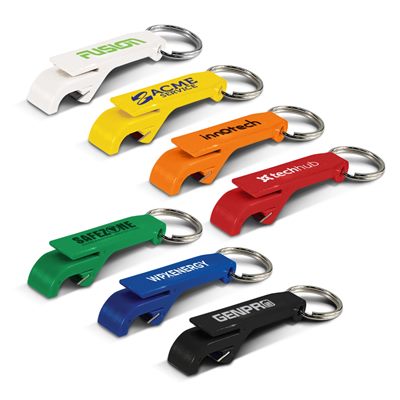 3 June, 2015
The Keyrings Only Team